7 YEAR
WARRANTY
30 DAY RISK
FREE RETURN
FREE MAINLAND UK
DELIVERY
UK BASED
CUSTOMER SERVICE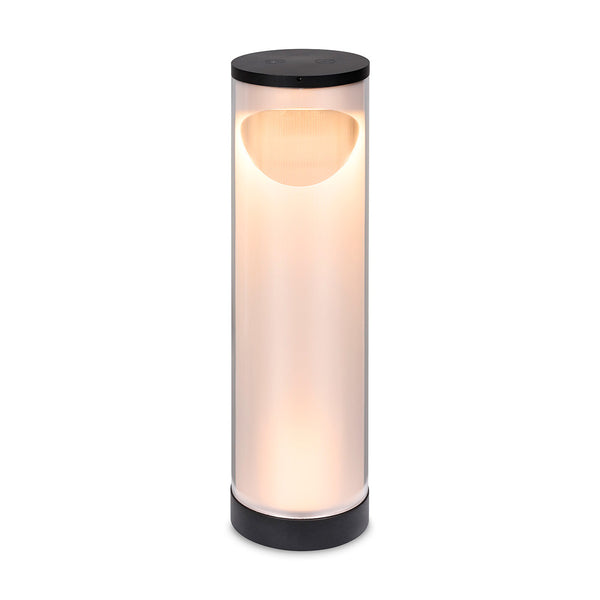 EnergyByLight Lamp by Bakker Elkhuizen
£360.00
(Ex VAT:

£300.00

)
£408.33
The EnergyByLight lamp automatically provides the right colour temperature and brightness of light throughout your working day. Adapting to your body's natural circadian rhythm, the innovative light therapy lamp promotes a sense of wellbeing and productivity.
Light optimised for the time of day

Adapts to your natural circadian rhythm 
Absence detection to save power
Opening designed to illuminate the user's desk
Bluetooth functionality
30 day risk free returns

5 year guarantee

Pay in 3 instalments with Klarna.

Only 1 left in stock!
A human-centric lighting fixture by wellbeing experts Bakker Elkhuizen, the EnergyByLight adapts to the sun, as our bodies do, automatically giving you the right light at the right time in the day.
How does this work? Naturally, our body clock or 'circadian rhythm' is controlled by daylight. The secretion of the cortisol hormone in the morning makes you more productive, and increased melatonin in the evening makes you sleepy. The EnergyByLight circadian light therapy lamp automatically changes the intensity and colour temperature of the light it emits, depending on the time of day, for optimal comfort.
Bluetooth connectivity enables further adjustment and allows you to set your location for the light to follow the correct circadian rhythm for your region.
Key Features

Diameter
104mm
Height
385mm
Weight
1.5kg
Manual Control
Yes
Bluetooth Control
Yes
Type of Illumination

Task & Ambient Lighting
Circadian Lighting

Yes

Light Source
LED Die
Power
Dimmed: 8W
Full Power: 16W

Adjustable Brightness
Yes

Brightness Range

300 - 1,000 lux

Adjustable Colour Temperature

Yes

Colour Temperature Range

2,700 - 6,500k

Lifecycle

50,000 hours

Absence Detection

Yes

Cable Length

2m

Power Supply

15W

Power Output

Max. 48V / 24W / 0.5A
Delivery
To ensure all of our products arrive in perfect condition, we only use trusted and reputable delivery partners.
Costs
Shipping is free within Mainland UK.
Shipping to Northern Ireland is an additional £90 + VAT / order, while larger pallet orders may be subject to additional fees.
Shipping to UK islands (Orkney, Isle of Man, etc), Ireland and Mainland Europe is priced upon request depending on external courier charges.
Please select the correct delivery type or we will be unable to process the order. For other destinations please contact us directly for a quote.
Please note in the event you are not unavailable to take delivery at the agreed date of delivery a re-delivery charge of £45 may be applied.
Delivery Times
Delivery times vary depending on the stock/items you have purchased. Please contact us for more information.
Same Day Dispatch is available on selected desks* if ordered before 2pm. Check the information in the "Delivery and Returns" tab on specific products. Subject to stock availability.
Returns
All goods must be examined on delivery and any fault or missing item(s) noted in full on the accompanying paperwork. Failure to comply with the above, will result in all claims for damage, fault or missing items being rejected.
If you are not satisfied with your purchase, you may return it to us within 30 days, and receive a full refund on your order.
We will cover the cost of returning the items and arrange for transit for collection; however, to qualify for a refund, items must be returned without damage, in the original packaging. Do not damage the packaging.
Please notify us within 24 hours of delivery if you intend to return a purchase. Authorisation is required prior to the return of any item, please do not attempt to return items on your own, as stated above we will arrange return.
Please contact us should you have any questions.